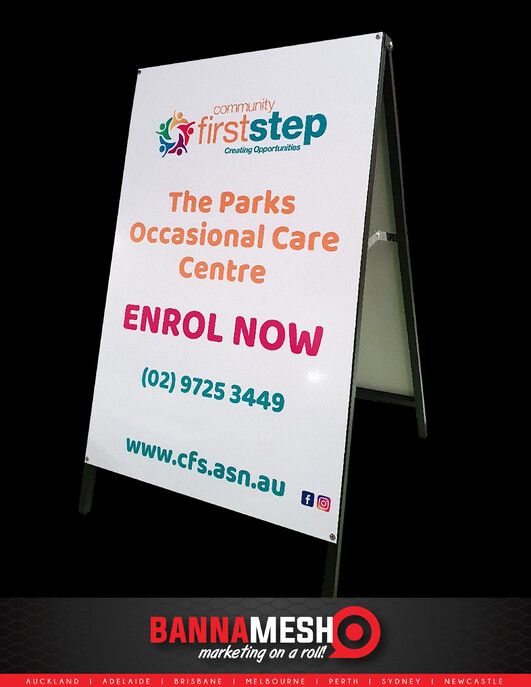 Our metal faced A-Frame offer a double sided full colour digital print of any design. We laminate the face of the signs to ensure they LOOK GREAT for longer and are easy to clean.
Completely waterproof and designed for long-term outdoor use.
We can print any design you want, full coverage or half coverage, even images.
Attract new customers from passing pedestrian or car traffic.
Special design ensuring they are easy to carry (8kgs) but not easily blown over by winds
Double sided print as standard.
Fully powdercoated metal frame
Strong long lasting Metal signs on both sides.
2 sizes available 600mm x 900mm and 1200mm x 900mm
Get your "Marketing on a roll" today and call the BannaMesh team on 1300 159 686 or Click the link below for a quote.