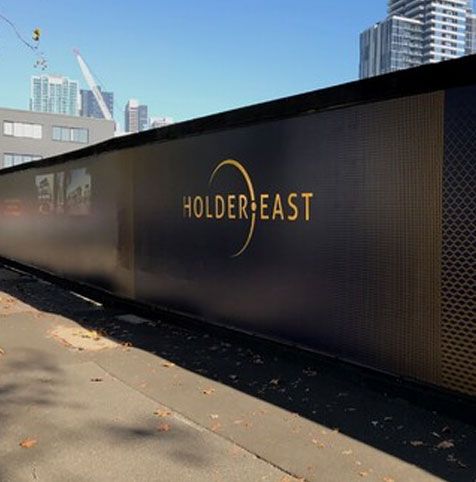 Track Banna is specially designed for advertising on hoardings. A durable vinyl banner with excellent high resolution print qualities and a heavy duty track system fitted to all sides. Excellent strength and potential for powerful graphics.
Hoardings are visible up close to passing traffic and pedestrians, so you get maximum exposure for your advertising investment.
Shopping Centre Hoardings
Construction Hoardings
Building Signage
Billboards
Vinyl Hoardings
DESCRIPTION
Superb entry level product, suitable for a broad range of uses. Laminated PVC makes a cost effective product which is widely used across the industry for signs, banners and billboards.
APN specified. Matte or Gloss finish.
This material is made with an RS10 weave (Ripstop). RS10 is exclusive to BannaMesh and will ensure that you don't get tears in your product, making them last much longer.
Specifications
Weight: +/- 400 gsm
Base Fabric: 1000D x 1000D (knitted scrim)
Widths; 1.6M, 2.0m, 2.5m, 3.2m & 5.0m
Roll Length: 50m
Fire Retardant: Flame Retardant Option Available
Tensile Strength: Warp – 1200 N/5cm, Weft – 1200 N/5cm
Tearing Strength: Warp – 300 N/5cm, Weft – 300 N/5cm
Temperature Resistance: Low -20°C, High +70°C